---
visibility
2 Poeple are viewing this right now
local_shipping
GUARANTEED DELIVERY BETWEEN Feb 04 - Feb 15 Order by NOW!
You will be redirected to our secure gateway
Painless Electric Eyebrow Trimmer 
A beautiful woman cannot live with messy eyebrows. The latest electric eyebrow trimmer is designed to help you maintain perfect eyebrows easily and quickly. Provide a painless and safer way to get rid of unwanted eyebrow hairs. You will find eyebrow hair trimming can be so easy with a eyebrow trimmer! 
Threading, plucking, waxing, and shaving your brows are painful and sometimes
cost hundreds of dollars at beauty salons. using Automatic Eyebrow Trimmer,
you can easily get the eyebrows goal you want by yourself. Most
importantly, pain-free!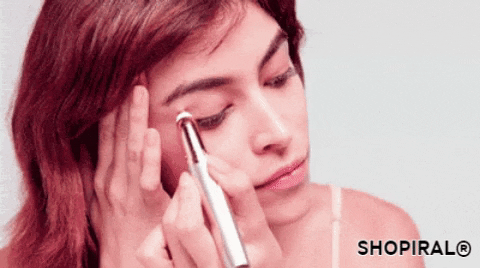 Automatic Eyebrow Trimmer removes the unwanted hair instantly in
a gentle way, hence, it's suitable for all skin types. The built-in LED light and
the precision tip allows you to locate the unwanted hair accurately.

Use it between your brows, above and below, you can get the flawless brows
effortlessly. Its small size doesn't take much space of your makeup bag. Bring it
with you on the go and groom your eyebrows anywhere and anytime.
FEATURES:

• Pain-Free:
Remove your unwanted hair instantly and pain-free.
• Gentle on Skin:
Suitable for all types of skin.
• Precision Tip:
More accurate on removing even the smallest hairs.
Instructions:
Carefully Remove Cap
Click Power Button to Activate Device
Pull skin tight, & place epilator against skin
Move device gently in a circular motion in desired areas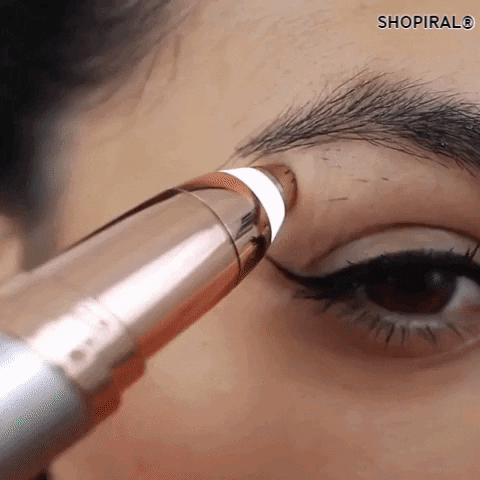 Benefits - What's It For You?
The electric eyebrow trimmer does not pull hair when shaving, will not cause the pores.
Fast shave, with no pain at all, makes shaving a pleasure.
Let the hair removal incision be tidy and keep the skin smooth.
The gold-plated head is used to prevent allergies, to ensure greater skin hygiene, and to protect sensitive and delicate skin.
Features - How's It For You?
SAFE AND INSTANT PAINLESS: Built-in LED light. The 18K gold-plated head is hypoallergenic and gentle on all skin types. No nicks, redness, or irritation. Instantly and painlessly erase the extra hair, without the pain of removal! Perfect for sensitive skin.
STYLISH AND PORTABLE: The electric shaver designed and stylish hair remover is portable, mini lipstick style makes it a considerate companion for your confidence and beauty, you can use it anytime and anywhere.
EASY TO USE FOR ALL AGES: For optimal results, the electric remover should be used on clean, dry skin free of makeup or cream. Pull skin tight and move the unit in small, circular motions. Hold like a pencil, use as an eraser. Perfect for quick touch-ups.
TRAVEL-FRIENDLY: For many female friends, trimming is part of their daily beauty routine, which is why we have made sure that the electric razor is compact and lightweight, being perfect to take with you in any trip.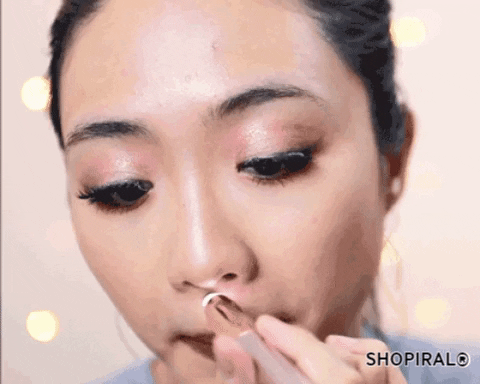 Packaging Includes:
1 x Electric Eyebrow Trimmer
1 x Brush
1 x Instruction Manual
*AAA battery is not included in the package for safety when shipping.