Regular price
$36.99
Sale price
$18.99
Save 48%
Save 48%
Save 48%
Save 48%
Save 48%
Save 48%
Save 48%
Save 48%
Save 48%
Save 48%
Save 48%
Save 48%
Save 48%
Save 48%
Save 48%
Save 48%
Save 48%
Save 48%
Save 48%
Save 48%
Save 48%
Save 48%
Save 48%
Save 48%
Save 48%
Save 48%
Save 48%
Save 48%
Save 48%
Save 48%
Save 48%
Save 48%
Save 48%
Save 48%
Save 48%
Save 48%
Save 48%
Save 48%
Save 48%
Save 48%
Save 48%
Save 48%
Poeple
are viewing this right now
Get it between
Dec 01
-
Dec 15
Guaranteed Secured Checkout
Are you tired of getting your arm ripped off from hours of tug war with your buddy?
Keep your pet busy, satisfy their bite cravings, promote dental health and keep your furniture safe from their bites! Suitable for all dogs!
Your pet will LOVE this Active Pet Molar Bite Toy! Designed with the thought of sometimes pet owners have a busy time. Use it anywhere around the house, and your pet will play all by themselves for hours!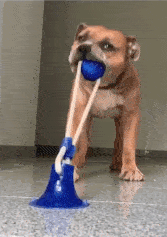 FEATURES:  
MULTIFUNCTIONAL - It is more flexible, enhances the bite force of pets, prevents dental diseases, cleans the mouth and relieves the pressure to reduce destructive behavior. The most important thing is to provide you with your private time.
GREAT FOR PUPS - Teething and aggressive pups will no longer destroy your belongings! Pets usually fall sound asleep after use
EASY TO INSTALL - Simply stick and go! Your dog will have no idea why it won't come off!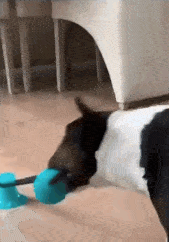 High Elasticity&Durable- Withstand medium and small dogs. Suitable for playing in the yard, at home, in the park or on the shore. It also motivates pet hunting instinct and chases the ball madly, which can better train pets to be agile.
Safety TPR Material Designed- Each toy is quality tested and consists of a safe and environmentally friendly polymer. It will not cause damage to the dog's teeth, face, and body. It can eliminate the dog's temper, prevent biting or screaming.
SPECIFICATION:
Type: Pet Toy
Color: red, green, blue
Material: Silicone
weight:240g   
Size:40*10cm
PACKAGE INCLUDED
1 x Suction cup
1 x Polymer material bouncy ball
1 x Polymer safety rope
Shipping & Delivery
After your order is processed, we pack and ship immediately - estimated shipping is between 8-13 business days.

Returns & Refunds
All products come with a 30-day warranty from the delivery date. Returns are easy, simply contact us at help@grandinspire.com and we'll take care of it!
Customers who viewed this item also viewed